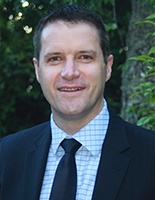 Mr. Michael Flint
Michael Flint is an orthopaedic surgeon with special interests in hip and knee replacement and sports injuries of the knee and shoulder. He is also a recognized expert in the diagnosis and management of musculoskeletal tumours, giving advice to other NZ specialists in this challenging area.
He is a consultant surgeon at Middlemore Hospital in Auckland where he helps run the NZ Bone and Soft Tissue Sarcoma Unit as well as teaching medical students and junior staff.
Michael is in private practice where he is available for advice and management of problems involving the hip, knee and shoulder as well as musculoskeletal tumours.
To know more about Mr. Michael Flint visit www.jointreplacements.co.nz