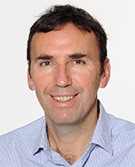 Mr. Matthew Tomlinson
MBChB, FRACS (Ortho)
Matt is an Orthopaedic Surgeon specialising in Foot and Ankle disorders. After completing Orthopaedic training in New Zealand and further fellowship experience in England and the United States Matt returned to practice in Auckland at the Orthopaedic Clinic and Mercy and Southern Cross hospitals. With considerable expertise and experience, Matt can be regarded as one of our leading specialists in this field and has published numerous research articles on Foot and Ankle related topics. Matt provides a comprehensive service including assessment and management of foot and ankle problems, ordering of appropriate investigations and surgical and non-surgical treatment when necessary. Matt is one of New Zealand's foremost experts in ankle replacement surgery, ankle arthroscopy and revision surgery of the foot and ankle.
Matt's practice includes management of:
Accidents affecting the ankle and foot
Arthritis of the ankle and foot joints
Sports injuries
Lower limb and foot deformities
Bunions
Congenital problems
All other ankle and foot problems
Matt is a member of the New Zealand Orthopaedic Association, American Orthopaedic Foot and Ankle Society, member and past president of the New Zealand Foot and Ankle Society, and current member of the AO Trauma Foot and Ankle Expert Group which is involved in teaching and design implementation internationally. Matt also works in public at Counties Manukau Health as a consultant orthopaedic surgeon and is a past Clinical Director of the Counties Manukau Orthopaedic Department.